Remove JollyWallet virus (Removal Guide)
If you are seeing in-text and pop-up advertisements from JollyWallet within Internet Explorer, Firefox or Google Chrome, then your computer is infected with an adware or a potentially unwanted program.

The JollyWallet infection is designed specifically to make money. It generates web traffic, collects sales leads for other dubious sites, and will display advertisements and sponsored links within your web browser.
JollyWallet it's technically not a virus, but it does exhibit plenty of malicious traits, such as rootkit capabilities to hook deep into the operating system, browser hijacking, and in general just interfering with the user experience. The industry generally refers to it as a "PUP," or potentially unwanted program.
JollyWallet is an ad-supported (users may see additional banner, search, pop-up, pop-under, interstitial and in-text link advertisements) cross web browser plugin for Internet Explorer, Firefox and Chrome, and distributed through various monetization platforms during installation.
JollyWallet is typically added when you install another free software (video recording/streaming, download-managers or PDF creators) that had bundled into their installation this adware program. When you install these free programs, they will also install JollyWallet as well. Some of the programs that are known to bundle JollyWallet include 1ClickDownload, Superfish, Yontoo and FBPhotoZoom. Very often users have no idea where did it come from, so it's not surprising at all that most of them assume that JollyWallet is a virus.
Once installed, the JollyWallet browser extension will highlight words on the websites that you are visiting transforming them into hyperlinks. These JollyWallet links are placed inside your text (hence the name), and they come with a double underline to differentiate them from normal links. Once the user rolls the mouse over the link the advertising will pop. Should the user click on the JollyWallet links the browser extension developer will get an affiliate revenue.
JollyWallet will also display advertising banners on the webpages that you are visiting, and as you browse Internet, it will show coupons and other deals available on different websites.
These JollyWallet ads will be shown as boxes containing various coupons that are available or as underlined keywords, which when clicked will display an advertisement that states it is brought to you by "Ads by JollyWallet".
You should always pay attention when installing software because often, a software installer includes optional installs, such as this JollyWallet adware. Be very careful what you agree to install.
Always opt for the custom installation and deselect anything that is not familiar, especially optional software that you never wanted to download and install in the first place. It goes without saying that you should not install software that you don't trust.
STEP 1
:
Uninstall JollyWallet program from your computer
In this first step, we will try to identify and remove any malicious program that might be installed on your computer.
To uninstall the JollyWallet program from your computer, click the Start button, then select Control Panel, and click on Uninstall a program.
If you are using Windows 8, simply drag your mouse pointer to the right edge of the screen, select Search from the list and search for "control panel". Or you can right-click on a bottom left hot corner (formerly known as the Start button) and select Control Panel from there, then select Uninstall a program.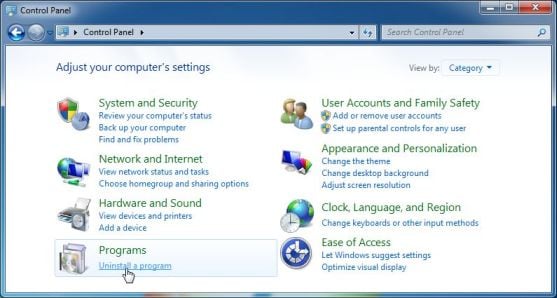 When the Add/Remove Programs or the Uninstall a Program screen is displayed, scroll through the list of currently installed programs and uninstall JollyWallet, LyricsViewer, LyricXeeker, Plus-HD 1.3, LyricsGet, BetterSurf, Downloadkepper, SurfEnchance, Feven 1.7, LyricsWoofer, LyricsFan, SimpleLyrics and any other recently installed or unknown programs from your computer.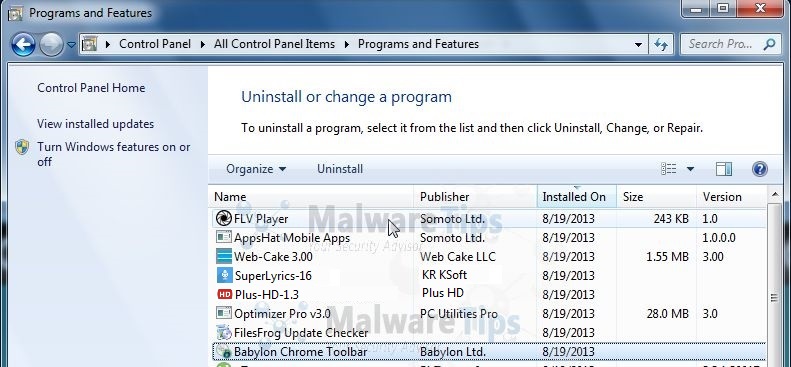 If you are having issues while trying to uninstall the JollyWallet program, you can use Revo Uninstaller to completely remove this unwanted program from your machine.
Depending on what program has installed the JollyWallet adware infection, the above program may have a different name or not be installed on your computer. If you cannot find any unwanted or unknown programs on your machine, then you can proceed with the next step.
STEP 2
:
Remove JollyWallet pop-up ads from Internet Explorer, Firefox and ChromeRemove JollyWallet ads from Internet Explorer
Open Internet Explorer, click on the gear icon

(Tools for Windows XP users) at the top (far right), then click again on Internet Options.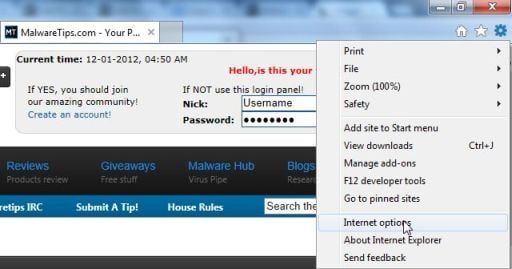 In the Internet Options dialog box, click on the Advanced tab, then click on the Reset button.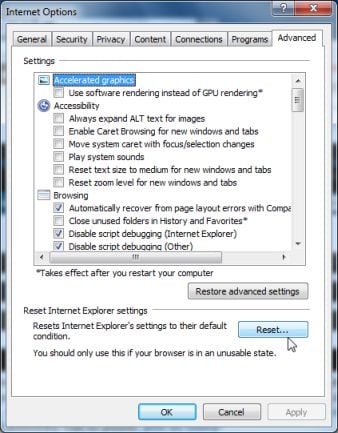 In the Reset Internet Explorer settings section, check the Delete personal settings box, then click on Reset.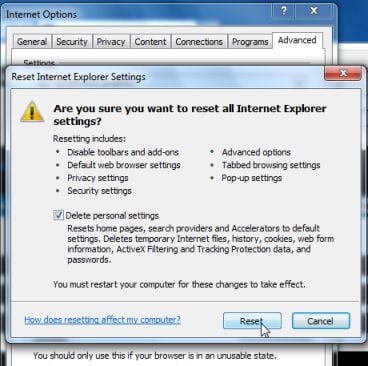 Reset Internet Explorer back to its default settings  to remove JollyWallet virus.
When Internet Explorer finishes resetting, click Close in the confirmation dialogue box and then click OK.
Close and open Internet Explorer.
Remove "Ads by JollyWallet" from Mozilla Firefox
At the top of the Firefox window, click the Firefox button, go over to the Help sub-menu (on Windows XP, click the Help menu at the top of the Firefox window), and select Troubleshooting Information.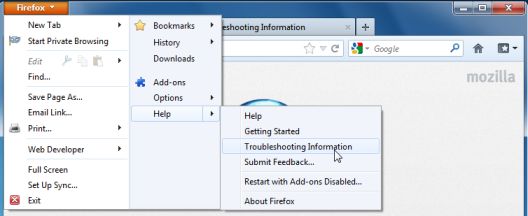 Click the Reset Firefox button in the upper-right corner of the Troubleshooting Information page.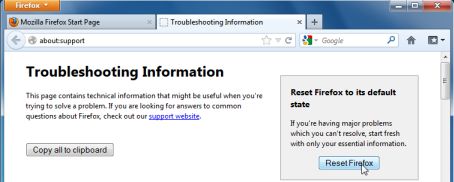 To continue, click Reset Firefox in the confirmation window that opens.
Firefox will close and be reset. When it's done, a window will list the information that was imported.
Click Finish
Remove "Ads by JollyWallet" from Google Chrome
To remove the JollyWallet extensions from this web browser, click the Chrome menu Chrome menu  button on the browser toolbar, select Tools and then click on Extensions.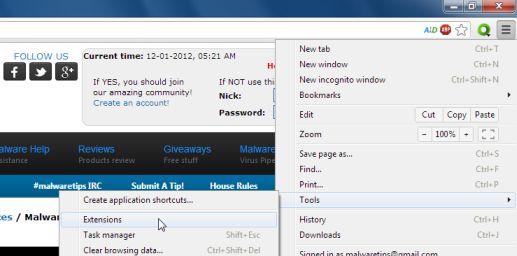 In the Extensions tab, remove JollyWallet, LyricsViewer, LyricXeeker, Plus-HD 1.3, LyricsGet, BetterSurf, Downloadkepper, SurfEnchance, Feven 1.7, LyricsWoofer, LyricsFan, SimpleLyrics and any other unknown extensions by clicking the trash can [Image: Remove an extension from Chrome] icon.
Basically, if you have not installed an extension, you should remove it from your web browser.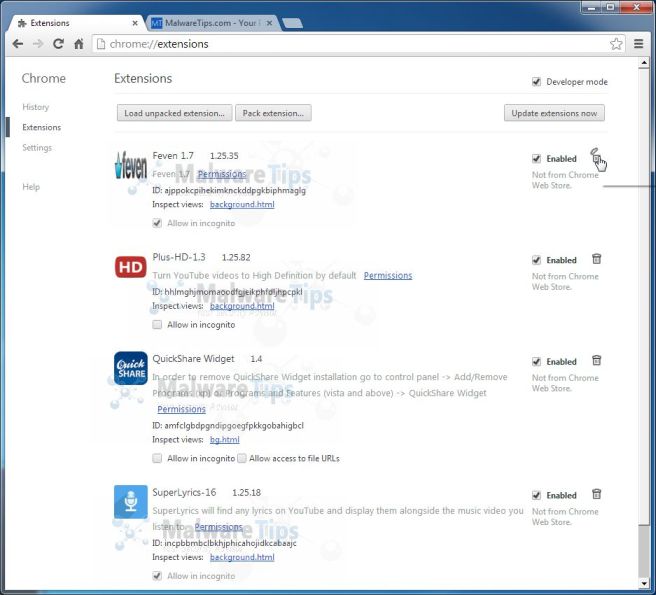 *Source: http://malwaretips.com/blogs/remove-jollywallet-virus/